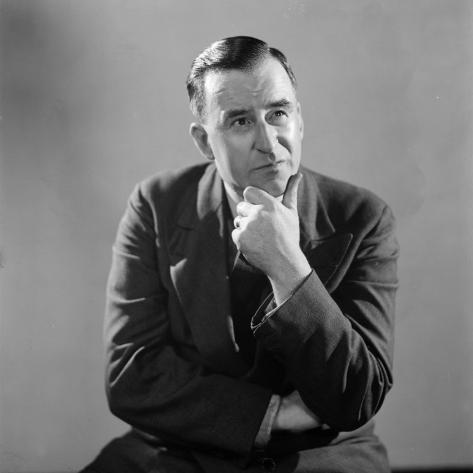 BoroGuide and the A Load Of Old Toffee team always appreciate the time and effort that is put into contributing discussion points for each and every episode. Without your input, the podcast would be shaped by just four people and we don't feel that's particularly good. And sometimes we have so much suggested, we can't always fit everything into a single episode. But better to have too much to talk about than too little?
Below are the thoughts of one Boro' supporter, who raises a number of excellent points for discussion. We'd love to be able to engage with them at length on the podcast, but time is a cruel mistress. So we thought we'd open them up to you here to see what you think. Do you agree? Do you disagree? Feel free to share your thoughts by leaving a comment or emailing: [email protected]
---
Hi guys,
I like what you're doing. Keep up the good work. It makes the commute a little less soul destroying when a new one comes on line. A lot of opinions are being expressed about Smith, his style of management, and what lies behind our recent run of poor form. So I thought I'd offer up a couple of other discussion topics for the show. Both of which I and the happy group I travel home and away with, have been undecided on for weeks.
The first is relegation and whether it would necessarily be a bad thing for the club. My heart and head are in direct conflict on this one. My heart wants to try and establish ourselves in league 1, despite our low attendances and the challenge that gives us when trying to generate a competitive playing budget. I do realise that gate income is not the only source of revenue, but without the income from a reasonable cup run, our club will always be at a competitive disadvantage to the majority of other teams in the league. However, if we can stabilise at this level for a couple of years the club, manager and squad, will become more experienced and better able to compete. Hopefully the gates will then start increase slowly with all of the community and commercial activities the club is working on. I'm not one of those who feels the season has been a disaster, as I would have taken this position at this stage of the season prior to the first game in August without a seconds thought. Mid table obscurity is fine by me for the next few years.
The problem is my head tells me that the club will be able to regroup better in league two and that there feels a sense of inevitability that we will be relegated in the next couple of seasons anyway. The extra income we get from the likes of Sheffield United coming to visit will be more than offset by the reduction in the cost of the playing budget, which will be more in line with the modest home support we generate. I think league two is also a slightly more forgiving environment for the new squad to gel and Smith or whoever our next manager may be, to build team spirit and regroup.
The second topic is whether the club needs a manager that is more of a Westley than a Smith. Don't get me wrong. I'm not suggesting we sack Smith and bring him back. I believe Smith should be given the first couple of months of next season at the least before we consider making any changes.
During Westley's second time in charge when I was quite impressed by the slightly more approachable persona he projected internally, while reducing many externally to heart attack inducing levels of rage, I had a deep seated enjoyment of the fear and loathing we seemed to generate. I recall articles in the broadsheets where we were referred to as the new Wimbledon and the Stoke City of league 1. Clubs set out to combat our style of play and we imposed ourselves on a significant amount of the opposition both physically and mentally. I can even excuse the drinks breaks and other gamesmanship which caused the likes of Oxford to go into meltdown in front of our eyes as it served a purpose. And that purpose was to get a group of players who weren't the most talented or high profile, to hold their own in whatever lofty company they found themselves. The unity of spirit added something to the players and epitomised the old adage about a team being greater than the sum of its parts. Yes there were some very good players in there but by and large they were average. But collectively and with the guidance of the management team, I genuinely felt we could give just about anyone a run for their money, and not just in the one off games but over a sustained period. All in all I liked that. It felt like we were different and in our own way better.
Contrast that with what we have now. On paper the players are probably better technically than we had before, but lack the heart of the previous team. We are now trying to beat the other teams on a more level playing field with a squad that is attempting to play a more flowing style from time to time and stage fright allowing. But now we find ourselves in a fight I look around and don't see too many of the players up for it, and Smith with his more reserved style, not able to rally them. Everyone is different, and as managers people have to use their own personality to achieve results. However there are times where a more forceful and direct approach is required. I thought it interesting that after the half time team talk they came out and were dire and were not able to continue the form of the first half.
I also think there was a connect with the crowd under the previous regime that is missing now and we are poorer for it. Despite the negative impact he had with many first time around, I know those I stand with felt a connection with the team, management and those stood around us, that meant the atmosphere we generated away was often generated at home, with the crowd motivating the players and vice versa. That is missing now and as someone who likes to sing, I really struggle to motivate myself to join in at home again.
Overall I feel a Westley type manager is better for our club while we build, as the extra dimension they bring levels the playing field with the others and gives us the opportunity to compete. With the Smith approach, we are just seen as weak and there for the larger clubs to dominate.
Sorry this was a bit long winded. I have tried to be as brief as I could. One final thought that is driving me crazy. Why is it with the reduced attendances, the gobby retarded ones who obviously hate every second and feel free to express it constantly, aren't the first to stay away?
---