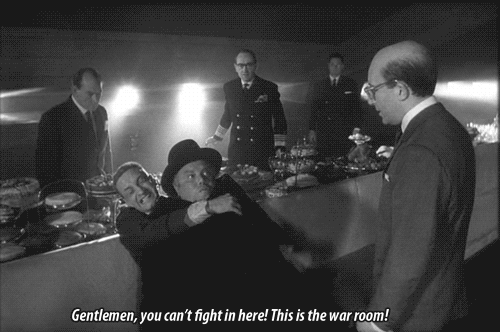 Let's be honest, it's not going to come as much of a surprise to learn that Graham Westley has saved on the cost of a postage stamp this Christmas and decided not to pass on any of his season's greetings to Karl Robinson. That might have been your opinion already, but a rather to-the-point column for The League Paper this weekend will turn that opinion into a cast-iron guarantee. No, really…
Our Graham didn't hold back in the article, and nor would you expect him too. But he had clearly been pissed off enough to be prepared to go with it. As a newspaper piece goes, it is quite "noticeable" but is there much in it to take issue with? Well, for a start, we deserve at least some credit for our win against MK Dons in the Paint Pot Trophy. Consider our run of form at the time; the win was hugely impressive.
And would it be fair to argue that Mr Robinson finds himself in an enviable position at MK with the resources and players at his disposal? No, the Dons aren't the most well-endowed  in the division – we're not saying that – but we'd be surprised if things aren't "comfortable". But since his appointment, the club has finished 5th, 5th and 8th – not totally indicative of the Best Team In The Division. But who knows, maybe this will be their year.
Anyway, if you haven't yet had the chance to read the column, you can find it here… (and when it becomes available online via the League Paper website, we'll link there): Clicky clicky!